LED canopy retrofit light bulb 60W to replace 175W metal halide lamp for parking garage canopy lighting.

This is for a parking garage site, which had many canopy lighting fixtures with 175W MH lamp inside. The lighting condition was poor, not good for parking service.

The owner then asked a local contractor for lighting update solution, our 60W LED pyramid corn bulb was then recommend first due it conical design matching the canopy fixture lighting distribution.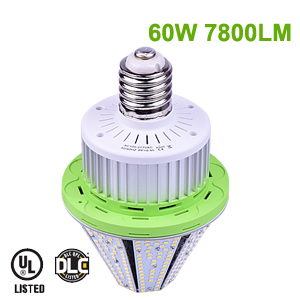 Surprised by its short size and superior lighting performance, order for 68 pcs more came to us, all installed to replace these MH lamps in canopy lighting fixtures. the owner was so excited on the lighting result that gave lots of compliments to our LED canopy bulbs.

It is much brighter there, makes parking more easy.