Post top retrofit 30W LED pyramid corn bulb 3,800lm , to replace 100W MH lamp for outdoor post top lighting fixtures.

This is for La Gorce country club in Miami Beach FL USA, these parking lot post top lighting fixtures were using 100W MH as lighting source.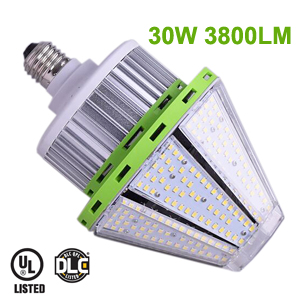 In the very beginning, there was 2 types lamps tested, a 36W LED standard corn bulb and a 30W LED pyramid corn. However, the post top fixture with 30W LED Pyramid bulb is much brighter due to its conical design which directs all the light output directly to the ground.


Subsequently the LaGorce ordered 40 pcs more of 30W LED pyramid corn bulb to replace all these MH lamps for the clubs parking lot.